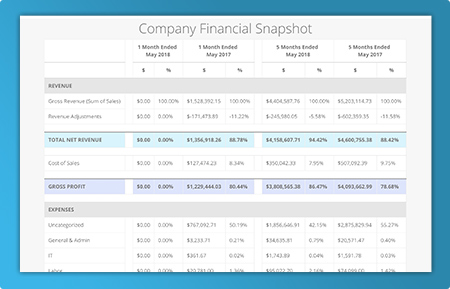 Company Financial
Snapshot
Keep track of your Revenue, Gross Profit, Expenses, Operating Income, Net Income Loss, and more.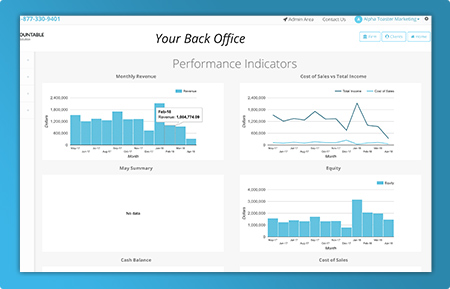 Performance
Indicators
Get immediate insight on the overall performance on your Monthly Revenue, Cost of Sales vs. Total Income, Monthly Cash Balances, and more.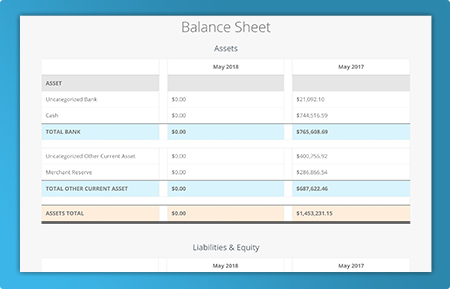 Balance
Sheet
Readable balance reports for your clients so they know their assets, liabilities, and expenses to know their numbers.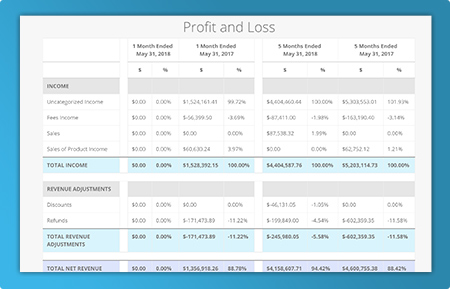 Profit and Loss
Easily track your success with our user friendly report that shows you exactly what you need to know to run your business profitably.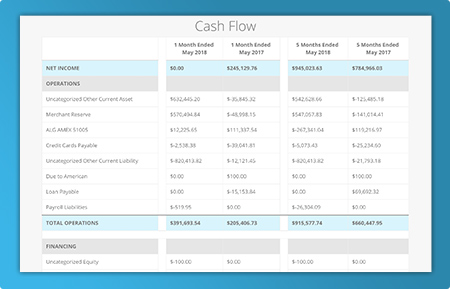 Cash Flow
View and compare each month's cash flow for operations, investing, financing, and for better business decision making.